May you never lie, steal, cheat or drink.
But if you must lie, lie in the arms of the one you love.
If you must steal, steal kisses.
If you must cheat, cheat death.
And if you must drink, drink with your friends.
Because I'll be spending my St. Patrick's Day in the epicenter of Irish-America -- South Boston -- I'd be remiss if I didn't leave you with this. Happy drinking.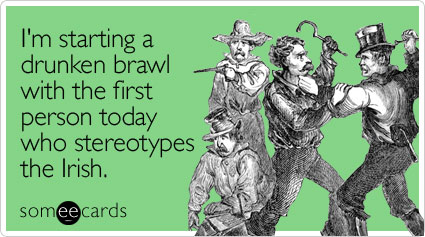 Tweet